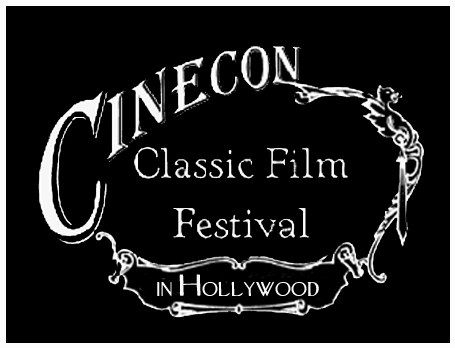 I came to know Shel through his attendance at Cinecon, the annual classic film convention/festival that takes place Labor Day weekend in Hollywood. Shel was an enthusiastic movie fan and came every year to sit in the dark and watch rare films from the silent and early sound era.
For the past several years our host hotel has been the Renaissance Hollywood Hotel, and we screen our films at the historic Grauman's Egyptian Theater. As Shel's health declined it became increasingly difficult for him to walk the several blocks between the hotel and the theater, but even when he could no longer make the trek on foot he would come in a wheelchair, pushed by his brother. Shel had to be at Cinecon.
In all my conversations with Shel I found him to be a generous spirit—and a modest one, as well. He was proud to be one of the founders of Comic-Con—but he never patted himself on the back. He was, first and foremost, a fan—someone who truly loved and appreciated the artists, writers, actors and directors that brought him so much pleasure through their work. He will be missed.
Bob Birchard
President Cinecon Classic Film Festival
Learn more about Cinecon, which Shel loved to attend, at http://www.cinecon.org/.